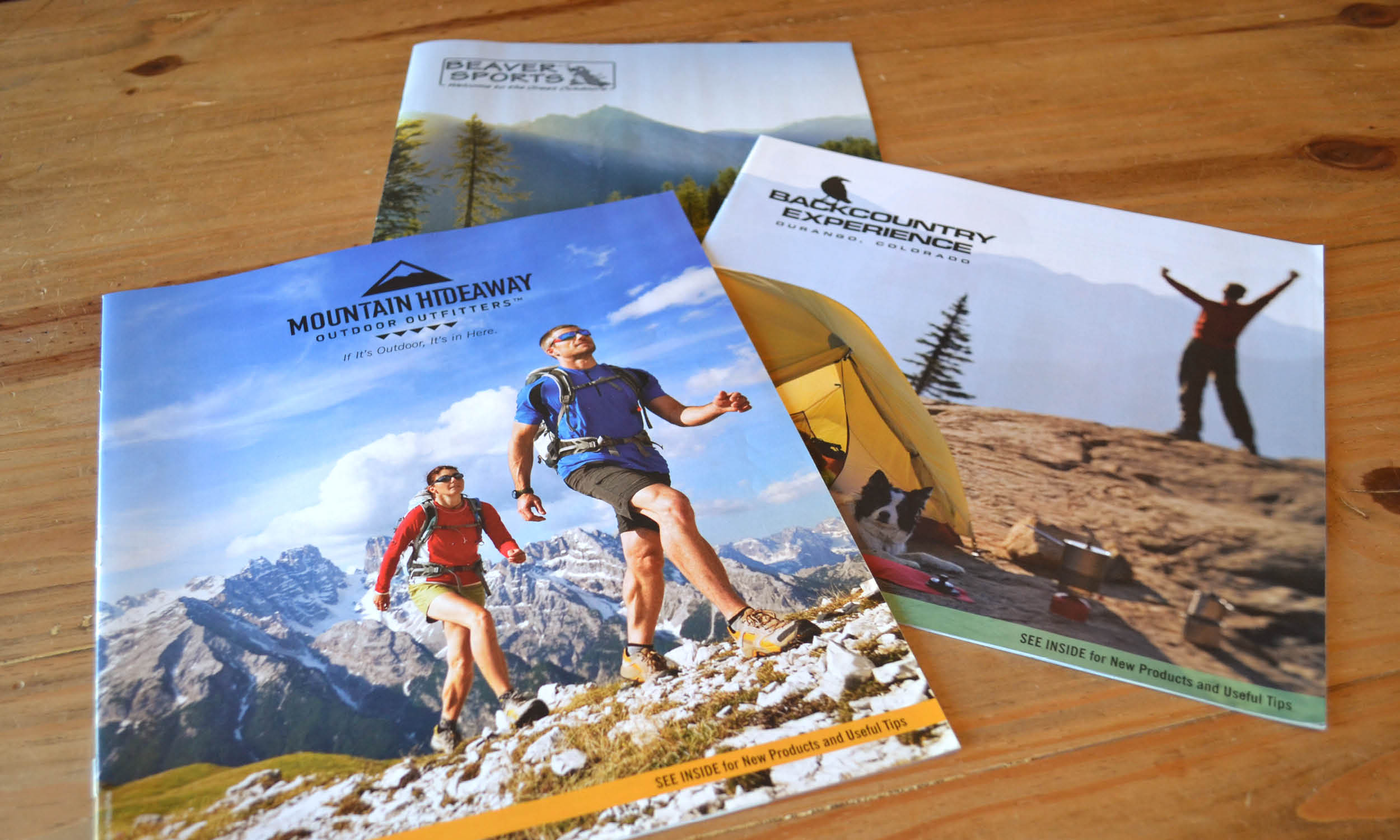 The Outdoor guide
For almost three decades, outdoor guide retailers across the country have used this 24- or 32-page Outdoor Guide to market their stores. Retailers can choose from over 100 manufacturer pages to customize their Guide to their store's selection including brands such as Arc'teryx, Patagonia, Yakima, SmartWool, Mountain Hardwear, and Royal Robbins.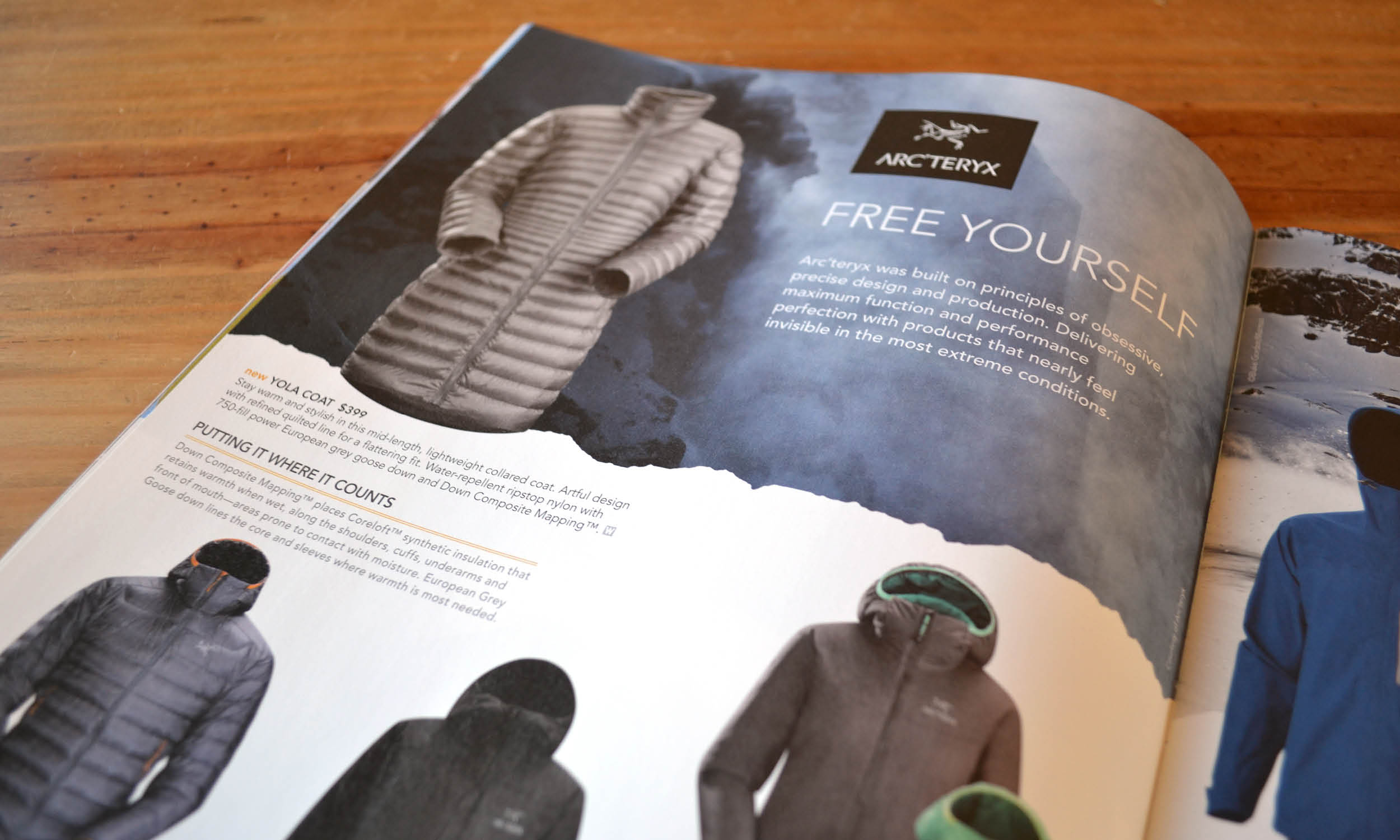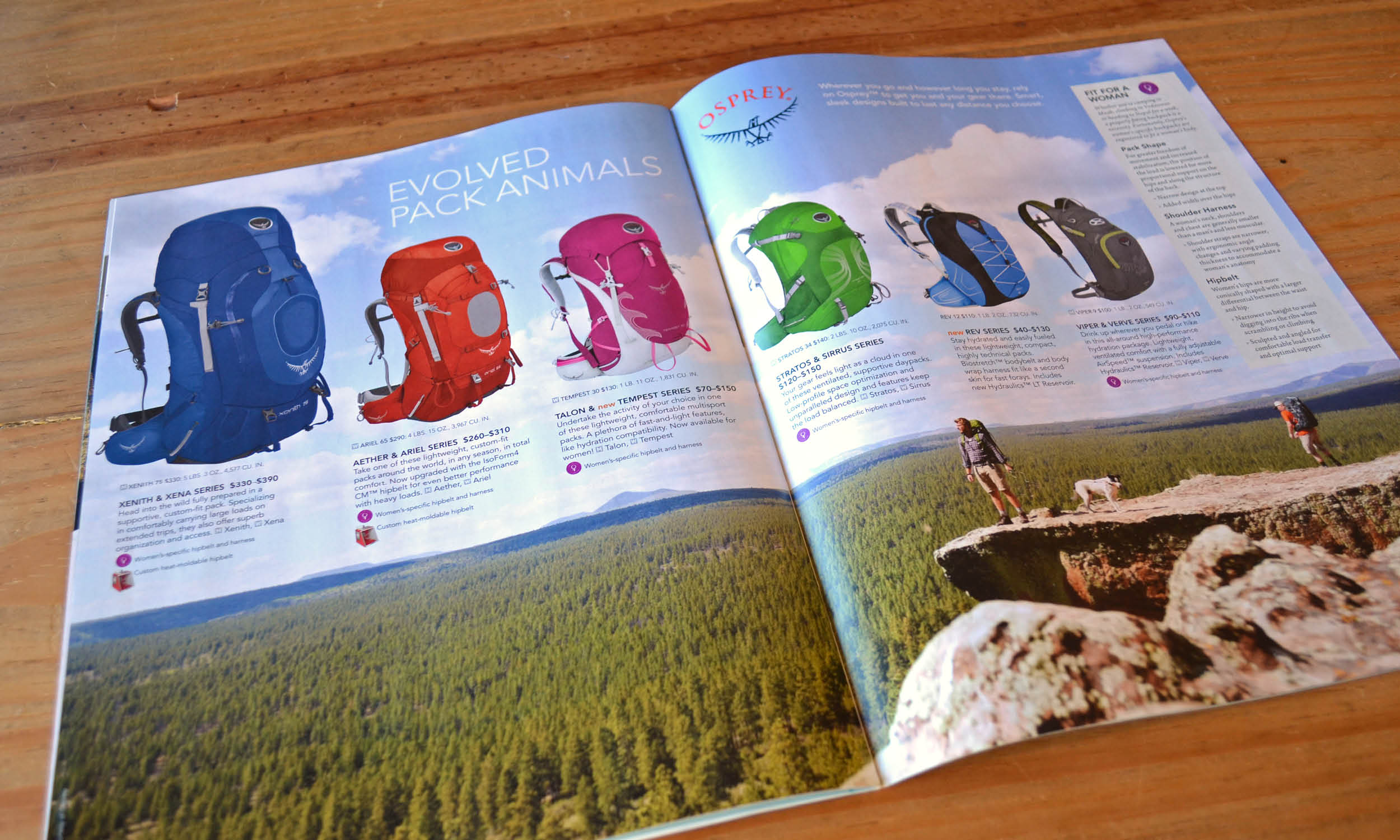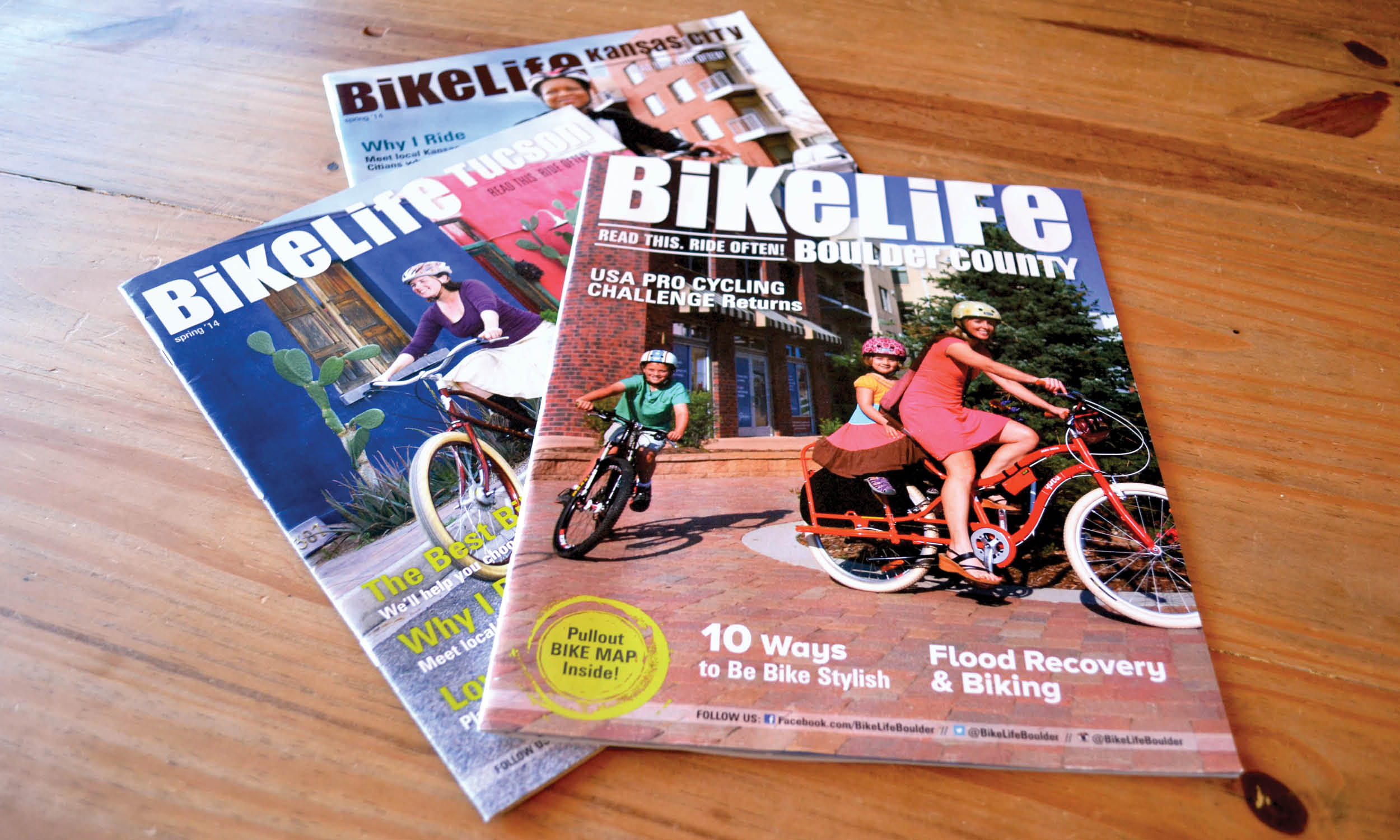 BikeLife Cities
BikeLife Cities magazines are part of city-based bicycle marketing campaign geared towards all levels of cyclists. The magazines feature informative national and local content in a stylish and fun format that also helps drive traffic to local resources and retailers.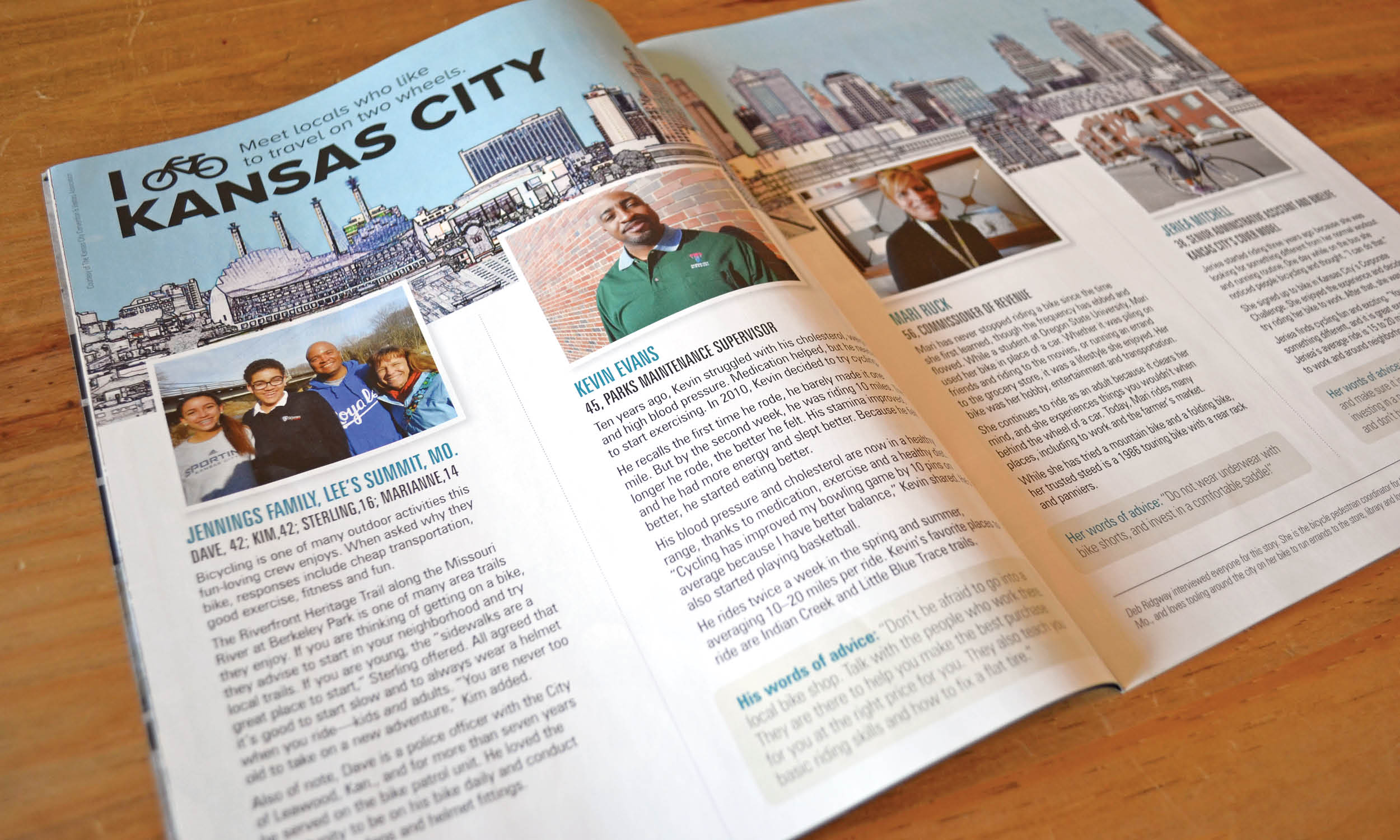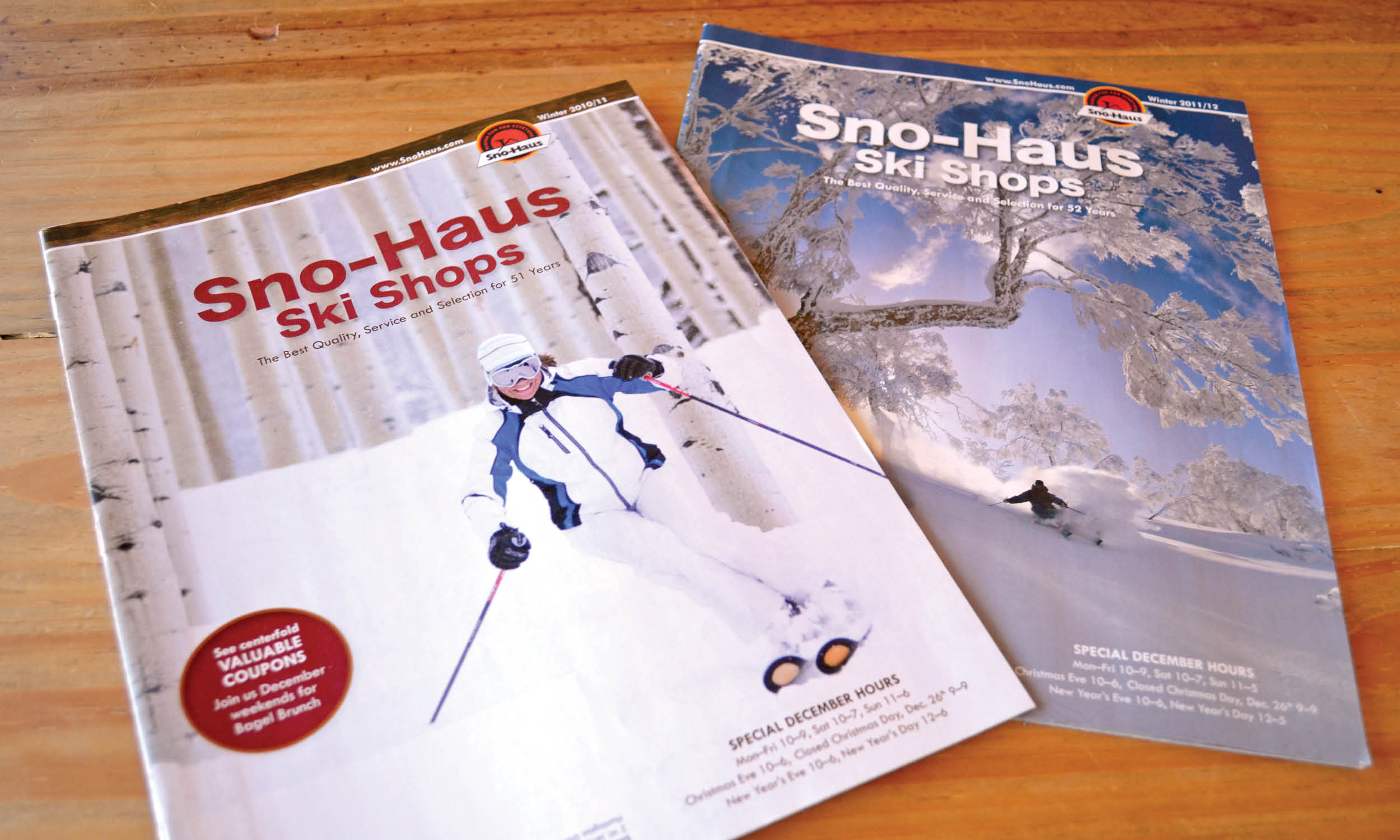 SnoHaus Catalog
Sno-Haus Ski Shops has two locations in New York that sell ski and snowboard equipment and lift tickets. The unique wood and log construction of their stores is echoed throughout their catalogs with wood-textured backgrounds.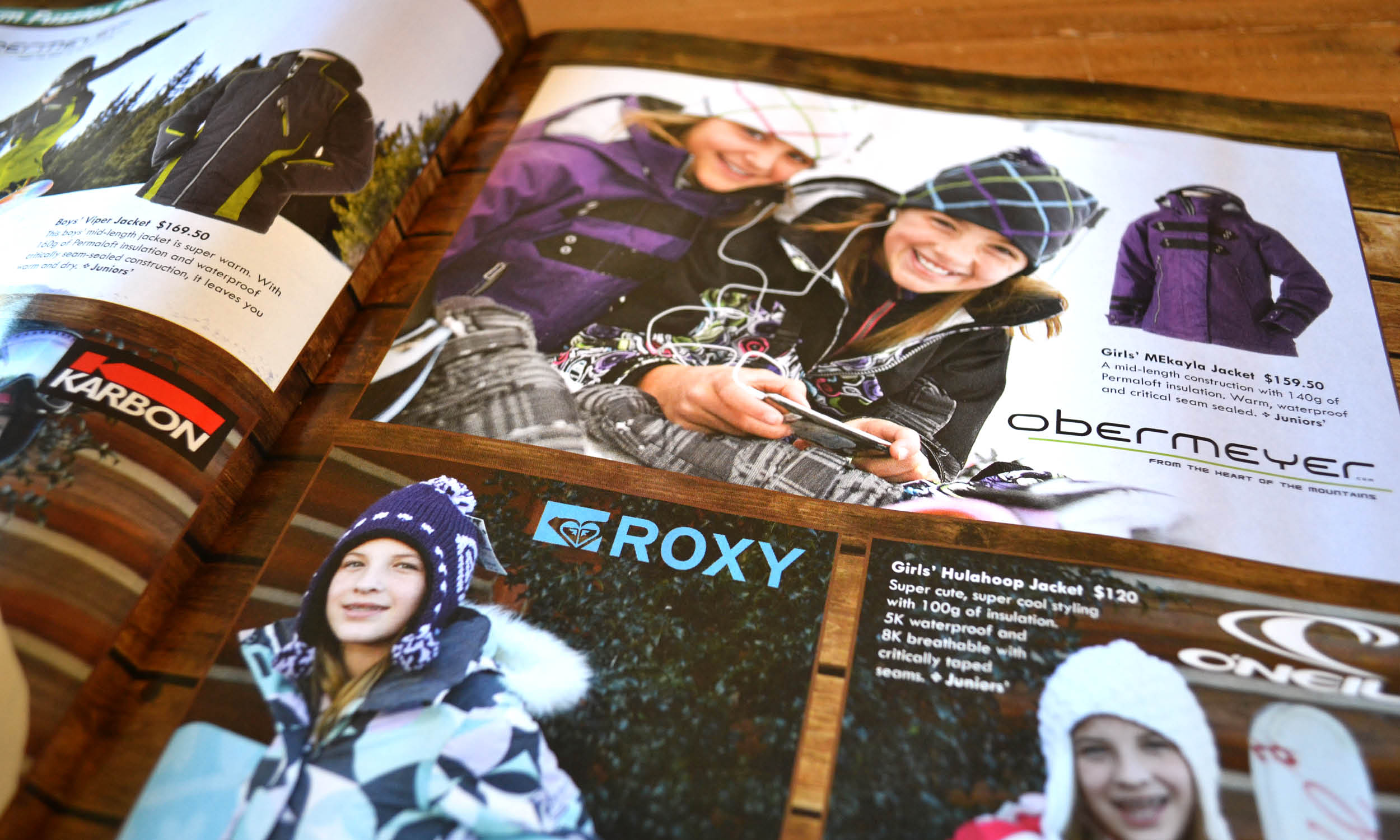 The Outdoor Guide, BikeLife Cities Magazine and the SnoHaus Catalog were all created while working as a contract designer at Catalyst Communication.